Optical Design Services and Custom Production
Do you need help designing special optical components for image system?

Optical elements have been developed due to an increase in manufacturing tools. We use various kinds of mirrors, lenses, prisms, or filters in our variety of systems to create high-quality elements. When we develop optical systems, we need to decide specifications according to cost, size, or image quality.
When you ultimately purchase and/or manufacture the optical components, you will need a way to mount, assemble, and possibly align that system. By including considerations for mechanical design, assembly, and alignment in the optical design stages, you can save significant time and reduce the need for costly changes and component redesign later.
SICUBE's senior optical design experts provide customers with professional optical system design services and product customization services. Our optical design projects include: imaging optical design, optical lenses, prisms, X-cube, projector lens, and coating design.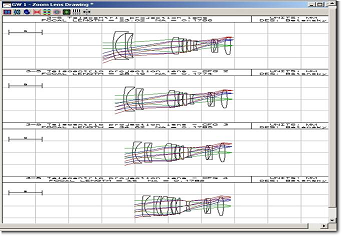 SICUBE provides a complete range of optical design services. Our staff has extensive experience in optical design and analysis, source modeling, and material characterization.
Our Optical Engineering Services Team works with you to create optical designs and custom products that meet all your needs. When you don't have the time or the know-how, we use our experience and products to create next-level optical designs or products.